Starting a business is and will always be one of the hardest things a person can do. Gone are the days when you could create a product, start a website, slap a price on it and sell. The internet has given everyone the opportunity to start businesses in weird and wonderful ways. However, if you want to truly stand out, you must do a lot more than just share your website on a few Facebook pages.
If you want to do well in a market that's saturated with brands, your business can no longer be just another face in the crowd. To thrive and capture your audience's attention, you need to connect with them on a much deeper level than ever before. Attention is a commodity. It comes and goes in waves! A great business uses all the tools available to tell their story, capture audiences and influence their buying behaviours.
How do you get an audience to pay attention to you? This is where your brand marketing strategy comes into play.
What is brand marketing?
"Brand marketing" is the consistent and clear storytelling that weaves together all the facts and emotions that make your brand unique. It aims to answer every question at the heart of your business:
Why does your brand exist?
What makes you trustworthy and human?
Why should anyone care about what you offer?
A brand that fails to answer all these questions will often be overlooked. You could have the most amazing product in the world but if your target market doesn't trust the brand that sells it. That's a problem.
We're bombarded with ads every single day. Companies in your industry are creating mountains of content (and spending just as much) to put themselves in front of your customers.

While it's easier than ever to build a digital presence, that accessibility has also made it harder for great brands to truly stand out.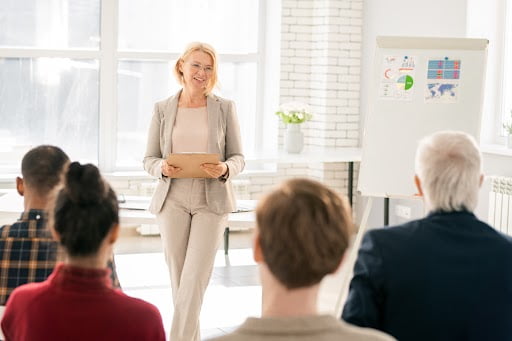 Where do I start with brand marketing?
Your brand is more than just a name and logo: it's a history and a promise. Can you answer the following questions about your business?
What big problem are you solving that no-one else is?
How do you want people to feel while interacting with your brand?
What do you want people to remember you for?
If you can't answer these questions right away, go back to the drawing board and think about whether your product or service is worth the trouble of developing a brand marketing strategy.
"Your brand's purpose and what drives you to 'show up' every day should inform every single part of your marketing. Showing that to the market and building that brand equity pays off down the line."

– Nick McKone, Creative Director at Bear Marketing.
Here's how we do it at Bear:
Make a plan
Create a plan for marketing your brand – and tell its story through video and other content.
Nail your value proposition and 'why'
Every business claims to have 'better quality' products or offer 'superior service', but why should your target market believe you over someone else saying the same thing?
Think about it from their perspective. What are their problems and how do you uniquely solve them? How specifically does your business improve their lives? Brands that can clearly explain their 'why' enjoy 76% stronger growth.1
Understanding your audience, getting into their mindset and looking into their everyday lives are all essential when first taking a brand to market. If you fail to appeal to your users' needs, your brand won't make it.
Highlight your brand narrative
Our brains are hardwired to respond to stories – it's in our DNA. A focus on brand storytelling will help get your point across. Make your brand distinct and human, rather than just a collection of features that you hope people will remember.
If you can get a person to watch a 3-minute video, read an entire blog or listen to a podcast all the way through, your brand is already doing better than most. Storytelling is how we learn and it continues to be one of the most powerful brand marketing tools we have.

88% of customers say that authenticity matters when comparing brands.2 Telling the story of your development, setbacks, triumphs and unique perspective will set you apart from the competition. It's the classic underdog mentality, everyone wants to back the small business that made it despite everything being thrown at them!
Create an emotional response
People often forget what you say but they never forget how you made them feel. Yes, your value in the market is rooted in facts and figures but how you deliver this information as part of your bigger picture is what generates confidence, reassurance and trust.

Emotions are what really influence purchasing decisions. Don't forget, 46% of people say they pay more for brands they trust.3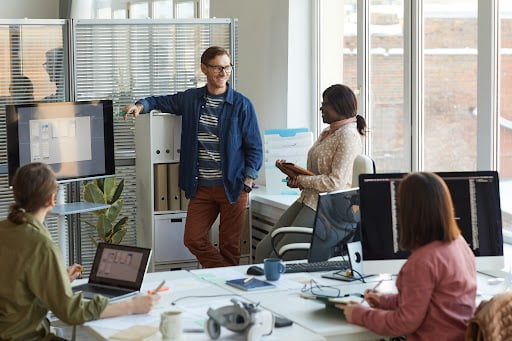 Elevate and amplify with brand marketing
Ready to take your audience on a journey breaking down big ideas into smaller pieces and making people feel something? It's the first step to unlocking growth in your business! If you'd like to see some examples of how Bear has helped clients tell their stories head to our YouTube.
Speak to the experts at Bear Marketing. Our team develops a thorough understanding of your brand to create storytelling and marketing that not only stands out but will stand the test of time.
1. NeilPatel, 2017
2: Stackla, 2021
3: Salsify, 2022